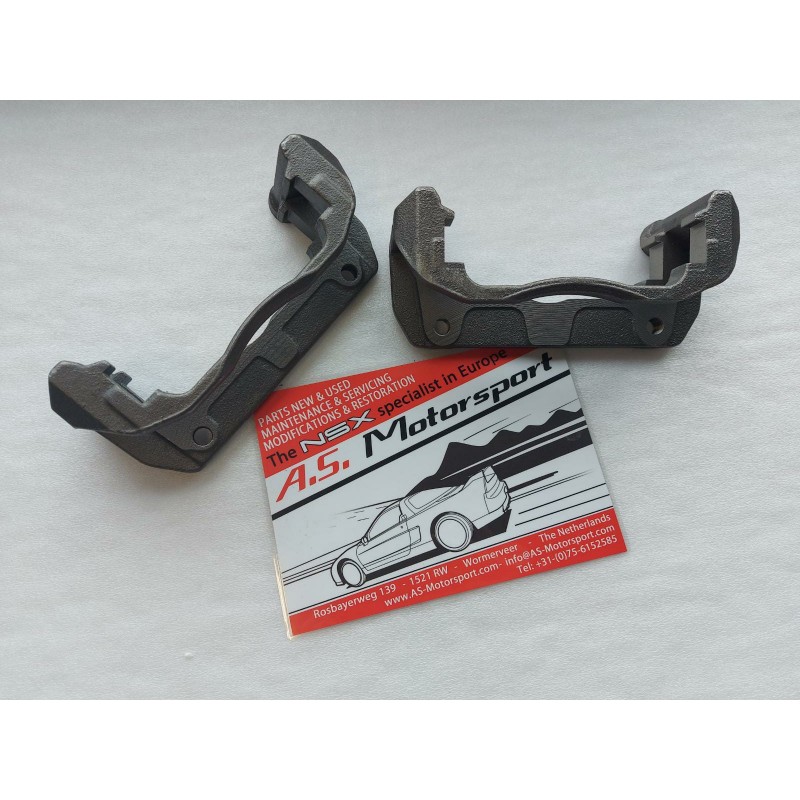  
97-05 Front caliper bracket
OE Honda caliper brackets for installing 97-05 298mm brake discs on 90-96 cars equipped with 282mm discs.
Pads and caliper interchange (90-96 caliper has larger pistons than 97-05)
OE Honda caliper brackets for installing 97-05 298mm brake discs on 90-96 cars equipped with 282mm discs.
Pads and caliper interchange (90-96 caliper has larger pistons than 97-05)



PLEASE NOTE:
Due to exchange rates and the fuel surcharge on shipments prices vary day to day.
Therefore all prices listed on this site are purely indicative, generally they are right but may vary.
All pricing is also subject from price revisions from the OEM, for not in stock items.

Please contact us we will advise and make a personal quotation.
Making sure that not only you have the optimal product but also the best service.

Since the cars we deal in are mostly hand made or customized there are a lot of specific variables.
No customer reviews for the moment.
Customers who bought this product also bought: